A FULL SERVICE
CUSTOM INJECTION MOULD MANUFACTURER

AND A TEAM OF MOTIVATED INDIVIDUALS READY TO SERVE YOU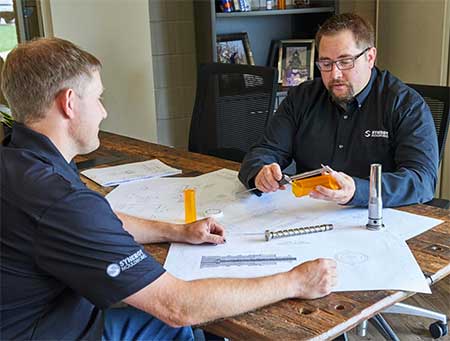 INNOVATION AND
CREATIVITY
Synergy Mouldworks is a full-service manufacturer of custom injection moulds of all types for a variety of markets including food and beverage, cap and closure, medical, pharmaceutical, sporting goods, and automotive. We also offer custom machining, injection moulding and a variety of other complimentary services.
PRESIDENT'S
MESSAGE
Our name SYNERGY clearly defines our philosophy and corporate culture. A cohesive team working closely together is greater than the sum of its individual parts.
Our company was founded by people with the shared vision that our team synergy is our greatest asset. Whether it's a simple automotive prototype, or complex high volume closure mould, our skilled team working the latest equipment and technology combined with our passion for our craft, ensures success and results in a superior product. Our customers are well aware of the value this adds and experience first hand our relentless focus on customer satisfaction. We look forward to exceeding your expectations.

Cory Robertson
President
Synergy Mouldworks Inc.