ABOUT US
HONESTY,
INTEGRITY

, RESPECT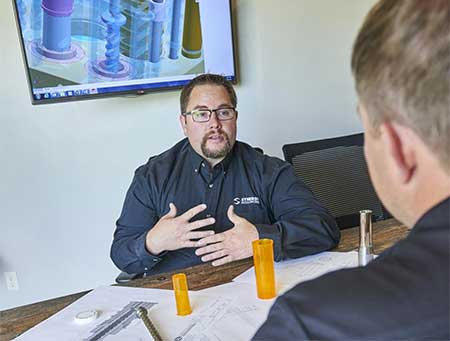 "THE
PEOPLE

ARE THE COMPANY"

Synergy team members believe mould making is not simply a collection of processes leading to a projected outcome, but rather a balance of understanding the customer's project requirements, working together to resolve challenges, and ensuring all expectations are met. We take a great deal of pride in everything we do inside and outside of the company. We know how to have fun and also possess a "whatever it takes" attitude when complicated situations arise and our customers need us most. Synergy Mouldworks continues to grow each year, always setting new goals and consistently accomplishing them.

We are defined by our people and the long term relationships we have forged with each other and our customers, and for that, we are deeply grateful.
"COMING TOGETHER IS A BEGINNING.
KEEPING TOGETHER IS PROGRESS.

WORKING TOGETHER IS SUCCESS." –HENRY FORD